With so many delicious, warming spices and rich stews, Indian cuisine is a favorite, especially for those who choose to eat with compassion. Many Indian dishes are vegan-friendly, but you should be aware of a few things before checking out that new Indian restaurant that you've been eyeing.
Here are our top four tips to become a master at ordering or shopping for vegan Indian food:
1. Avoid Ghee
Ghee—or clarified butter—is butter that has been simmered and strained, leaving only the clear, fatty liquid. In other words, it's pretty much pure butterfat. If you're looking to eat out as a vegan, it should be avoided. However, it's one of the most popular ingredients in Indian cooking: Traditionally, most curries include ghee. It can also sometimes be found in popular soups, such as dal, a super-delish blend of lentils and fragrant spices (called tadka).
While some restaurants use vegetable-based oils instead of ghee, it's best to ask your waiter politely if any soup or curry that you're eyeing is vegan.
2. Exchange Naan (and Chapati) for Papadams or Roti
Naan and kulcha are flatbreads often found in Indian cuisine. They have a lovely pillowy texture and are sometimes served with delicious savory fillings, such as potatoes and onions. However, both breads are sometimes made with dairy "products" like milk. Roti & papadams however are vegan. Papadams (Gluten free) are thin, crispy wafers made with lentils, and they're oh-so-delish.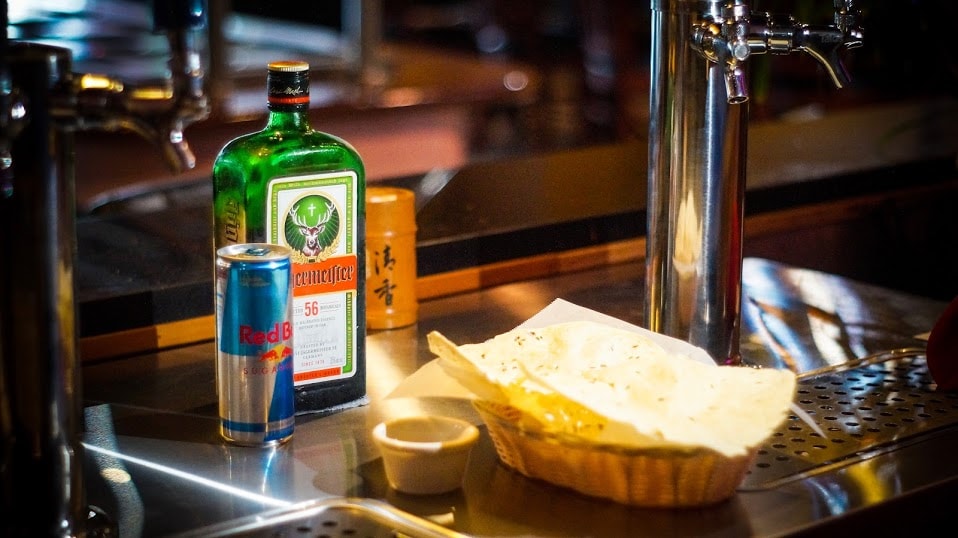 3. Paneer, Get Outta Here!
Paneer is fresh cheese, and it's pretty common in Indian and other South Asian cuisines. So when you're scanning the menu for a yummy curry to go with your basmati rice, be sure to avoid any that contain paneer, unless you're at a fully vegan restaurant. Dishes featuring this ingredient normally have it in the title—like saag paneer —but you should always read the ingredients for the dishes you want to try to ensure that they don't include it. If any do, your server may be able to adjust the dish to your liking by removing the cheese, so asking is always the best way to go.

4. Know Your Vegan Options
Onion Bhaji
Vegetable Pakoras
Vegetable Samosas
Chana Masala
Vegetable Biryani
Check our menu for other all vegan items. All are marked with a (v) or (vegan)