Tandoori mules are delightfully fizzy drinks made with fiery ginger beer, vodka and fresh lime. Moscow mules are refreshing on hot summer days, sure, but they're also holiday-appropriate thanks to the strong ginger flavor. They strike that elusive balance between spicy, sweet and strong, and I'd sip one any day.
We use only the best ingredients in our mules in order to make them the best flavor for everyone's taste.
The Tandoori Mule pairs well with our delicious Tandoori Chicken which is also marinated with organic ginger and chilli peppers.
GINGER
The Tandoori Mule has a strong ginger punch and is very spicy. That's because we use real ginger, and lots of it.
ORGANIC AGAVE
Agave nectar is prized by chefs worldwide for its gently rounded sweetness. So we use organic agave nectar – not high fructose corn syrup or bleached sugar. This allows the subtleties in your spirit to shine through and makes a much more refreshing drink.
CHILI PEPPERS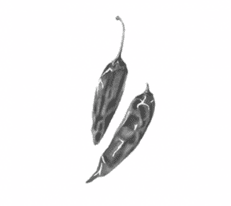 Chili peppers add an extra kick, particularly at the front of the palate.
CARBONATION
A drink stays fizzier longer when it starts with more carbonation. So we pack in as much carbonation as possible, even if it requires us to run our production line more slowly.